Retractable Awnings
Awning Installations
Are you looking for an economical way to enjoy more time outdoors while avoiding the harmful rays of direct sunlight? James T. Markey Home Remodeling LLC has the solution: Install Retractable Awnings. We've been installing awnings for 43 years and can help lower your bills and increase your level of enjoyment in your home.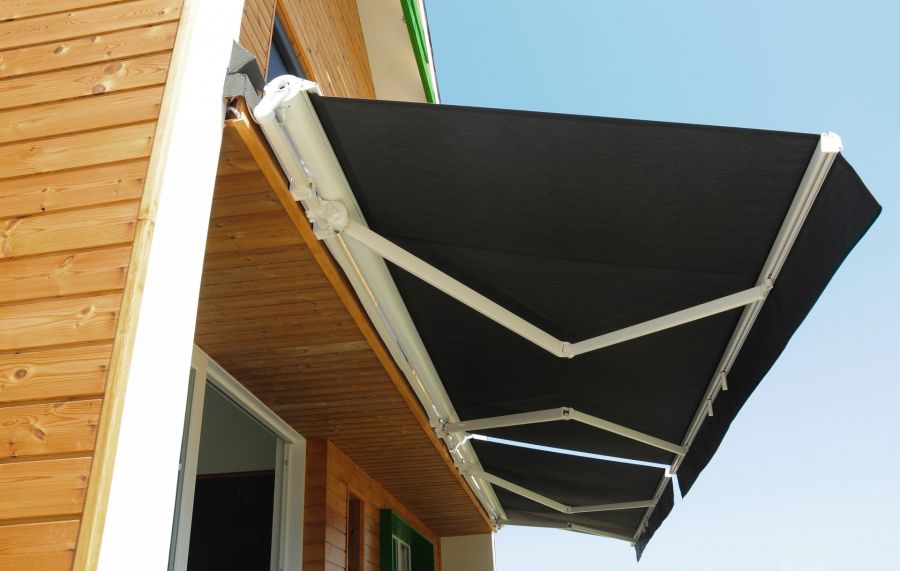 ---
Call for a FREE Quote
---
Installing Awnings Makes Sense
There are plenty of reasons why installing awnings is a great move. James T. Markey Home Remodeling LLC's installers are happy to discuss the benefits of installing awnings with you when you call to schedule a free consultation.
Just some of the many benefits of awnings:
Lower Electric Bills: Air conditioners don't have to work as hard to keep your home cool.
Protect Furniture and Flooring: The sun's UV rays will fade your furnishings.
Stay Comfortable: Awnings block the glaring sun.
Enjoy the Outdoors: Sit on your patio or deck. You'll love the shade awnings provide.
How James T. Markey Home Remodeling LLC Installs Retractable Awnings
James T. Markey Home Remodeling LLC helps provide shade for area residents by installing fabric retractable awnings. They are sturdy enough to withstand winds and rain. They can be retracted for more severe weather and tucked safely under your eve or against the building.
We use heavy-duty brackets to mount the awnings to the side of the building or the eve.
When the awning is installed, no additional posts or uprights need to be added.
The awning is bolted directly into the mountings and caps applied.
You can have a manual or motorized awning installed by James T. Markey Home Remodeling LLC.
If we've installed a motorized awning, we'll install a wall switch that is protected from the elements in a safe box.
You will be provided with a receiver that can be used to control a motorized awning from the inside.
Why Have James T. Markey Home Remodeling LLC Install Your Awning?
James T. Markey Home Remodeling LLC's awning installation team uses the finest materials and expert craftsmanship to get the job done right, every time. Please call a professional to install awnings. The mounting is critical and can damage your building if not installed correctly.
James T. Markey Home Remodeling LLC's team uses:
Colorfast awning fabric that resists fading
Durable materials that withstand sun, wind, and rain
Retractable awnings that can be secured against the house
Mechanical or motorized awnings are available
---
Call for Fast FREE Quote
Dial Area Code first please.
---